Dicomol
DICOMOL (Design & Construction of Molds) is a company which provides global solutions for mould manufacturing sector.
We offer tool design, construction, modification, fine tuning and maintenance of injection tools extended to other technologies.
Established since 1979 in the northern industrial area of Barcelona we are located in Montcada i Reixac city.
In order to improve continuously our quality process we have been certified ISO 9001 since the year 1999.
We have a repairing service called "Mould Clinic" in order to solve all kind of issues occurred during your production process. In this section we insure best reactivity and flexibility in order to minimize tool stop.
Our greatest asset is undoubtedly our high professional staff. This joins with the best technical means and practice we have developed will able us to give you the best in class service.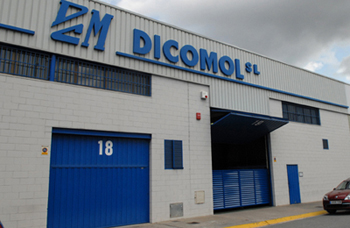 Latest News
Another school year ends
02 de Jul 2012
For the 5th year has seen the closure of Montcada Diltet Program, school transition program - work, with which we collaborate in giving opportunities to young people who have lost interest in studies. A [ ... ]
Daniel Altimiras, commercial director of DICOMOL is the temporary new ASCAMM president.
04 de Mar 2013
After the resign for personal reasons of the actual Ascamm President it has been opened a temporary transition period. The next step will be a new election members meeting which will take place in April [ ... ]