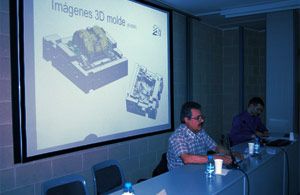 Our social concerns beyond our daily job.

From our management are established social policies aimed at human development, training, promoting employment, technological innovation, and improving the environment while maintaining the protocols that the regulations require.

We are collaborating with different schools and universities such as:
Universidad ELISAVA (Barcelona)
IES La Ferreria (Montcada)
IES La Ribera (Montcada)
Salesians Sarrià (Barcelona)
IES Mollet del Vallès (Mollet)
IES Esteve Terrades (Cornellà)
Escola Xaloc (Hospitalet)
Escola El Clot (Barcelona)
With them we participate in:
Reception of students
Professor practice
Giving classes or conferences
Projects collaboration during career
This social work has been awarded several times by education organizations.