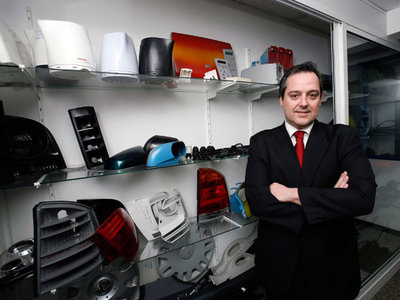 After the resign for personal reasons of the actual Ascamm President it has been opened a temporary transition period. The next step will be a new election members meeting which will take place in April-May 2013, time where a new president will be elected for the next 4 years.
On last February 18th, board members have decided unanimously that Mr. Daniel Altimiras which was developing the charge of Treasurer, will occupy the vacant seat acting as ASCAMM President.
For the next elections, Mr. Altimiras, will submit its candidature for the position of president, but members still remain those who finally will vote for the various proposed candidatures.
During this next time period, it will be obviously necessary to support the national moulds and dies industry which like many others is facing today to a critical situation due to the drop down level of its orders and turnover versus internal costs which are increasing, and other problems directly linked to the today global crisis.
It is also time to reinvent, joining efforts, promoting our know how, now more than ever!
We should join us all together to seek about economies of scale, we must support education of young peoples who likes to start working in our field by transmitting them the knowledge of many companies made of extensive background.
It is clear that moulds and dies are still offering many opportunities ahead.