DICOMOL will be present in 2016 PLAST IMAGEN show. From March 8th until March 11th will be celebrated the 20th International Exhibition of the Plastic Industry, PLAST IMAGEN in Banamex Center Mexico DF.
We will be there in order to show you our best mechanical practices and solutions used in our high value molds thanks to a knowledge adquired across more than 45.000 jobs realized.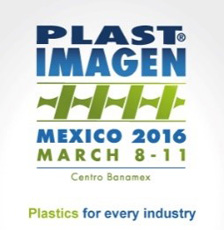 This event, it is the most important business meeting for the plastic industry in Mexico and South America. PLAST IMAGEN MEXICO is the nexus for Latin America's plastic industry.
Following the trends and developments of this sector, PLAST IMAGEN 2016 is also the place where you will find the most important national and international companies linked to the plastic industry. DICOMOL and the "CLINIC OF THE MOULDS" wants to show you its new developments in terms of products and services ready to serve the needs of all TIER1 of the car industry sector.
In addition to more than 30.000 visitors, 850 exhibitorsand 1.600 brands, there will be organized conferences with the following topics:
Technological innovation within sustainability applied to the plastic (Environmental management, waste management, life time cycle analysis …)
Plastic cutting edge aplications (Innovation and developments in the automotive and aerospace sectors …)
Extrusion and blow moulding: Technology and process
Injection: Technology and process
We will be located in booth 344 (SPAIN PAVILION).
Welcome in our stand where our experts will meet you answering to any question or doubt you could have.
We invite you to visit our stand in PLAST IMAGEN 2016.
We are waiting for you!